We are proud members of ARMI.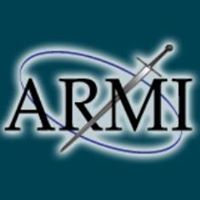 ARMI – Association of Related Ministries International
The Association of Related Ministries International (ARMI) is an extension of Andrew Wommack Ministries (AWMI). ARMI is a unique partnership committed to providing resources to help like-minded ministers succeed in a spirit of excellence and to draw from the experience and expertise of both the AWM and Charis Bible College staff. This minister's association is unique because of its plan to provide pastors and licensed ministers with encouragement and support through continued education and training.
Dear Fellow Ministers:
For years, friends have asked me to start a ministers' association. They tell me they feel disconnected and isolated. They say they need the friendships of other like-minded ministers and that they are looking for support and encouragement. I've prayed about this for years, and it's time to act.
ARMI was developed - the Association of Related Ministries International. If you're a pastor, traveling teacher or evangelist, church staff member, or a minister from a para church organization, you're invited to be a part.
I believe that the Lord has uniquely positioned Andrew Wommack Ministries (AWM) and Charis Bible College (CBC) to accomplish this. Through CBC, its staff, and a network of ministry professionals, we are able to bring extensive resources to the table.
My purpose for ARMI is to serve you. My determination is to ensure that ARMI never becomes self-serving. I believe that this new organization will help ministers like you from across our nation and around the world fulfill their calling.
God bless you,
Andrew Wommack
Dr. Barry Burns comes to us with a wealth of executive and ministry experience.  He received his BS degree from East Tennessee State University, participated in the MS degree program in Business Administration at the University of North Carolina and completed his Masters in Ministry and his Doctor of Ministry degrees at Bethany Theological Seminary.