Pushing the envelope means testing limits, trying out new and often radical ideas. The expression comes originally from mathematics and engineering, where an envelope is a boundary or a set of lines described by various positions of a ladder sliding down a wall – forming an envelope.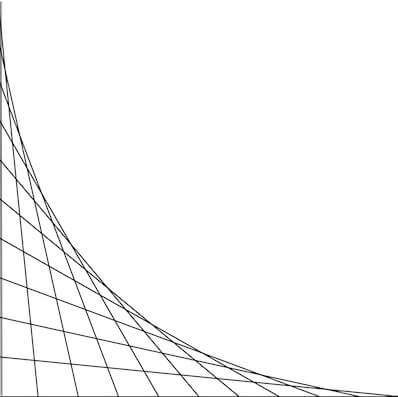 Sometimes, to follow Jesus is to be continuously pushing our own boundaries. Moving outside our comfort zone. Jesus instructs us to "Go", to look outside our possibly self-imposed boundaries and invite others to participate with us in experiencing Him.
We had the opportunity to minister in Ireland. We were invited into a church built before America was built. We were standing outside waiting for a guide to meet us at this church. It was very cold that day and a member of the church who saw us waiting in the cold,  came out to the gate to invite us inside to wait.
After an awesome tour, we were invited to join a 5 member bible study. The group sat in a circle and each read a passage from the bible. They had discussion time after. Later, one of the guides traveling with us; originally from Ireland, indicated how surprised he was that as Americans, we had not come in with a teaching mentality trying to overpower the group study with our doctrine; but, instead, came along side the group reading the passages they provided us. We listened to their discussion and appreciated the time. The guide indicated he felt hope that even though we may not agree doctrinally, we did not impose our beliefs in his hometown. He shared that when he left Ireland there was so much division in the churches that he turned away from all of it.
There are times when stepping outside of your comfort zone may be large and resounding. Then, there will be other times when stepping outside means humbling yourself and listening. Jesus accepts you as you are. By faithfully practicing loving God with all of our heart and soul and mind and strength and our neighbors as ourselves (Matt. 22:37-39; Mark 12:30-31; Luke 10:27) we can push the envelope for Jesus Christ. We can move boundaries even further by sharing God's Love.