My Stuff –
I am packed and ready to spend 10 days house sitting for a dear friend. Of course, I have my travel checklist listing "my stuff."
Basically, the checklist includes the necessities, the must-haves, the basics, and of course "the critical." items. Critical items for me is my grinder for my organic coffee and diffuser for my essential oils. Makes total sense, right?
After numerous trips back and forth, the car is packed; to the ceiling I might add, with "my stuff." I am ready to roll! While making my way to my friends home in the next town, I was talking with Jesus about all of this.
Part of the conversation went something like this…"Jesus, what if you had decided to come in 2019 instead of 2000 years ago?" "What if you would have asked me to travel with you to help bring the Gospel to the ends of the earth?"
Would I have looked over to see where you parked the expandable RV with satellite or would I sheepishly ask you if you happened to have a concierge to carry "my stuff?" I began to laugh and could sense Jesus was just smiling…
The truth of it is that as silly as we are with what we perceive as needs, God gets such a kick out of blessing us in every way.
That's His grace!
Luke 12:32

I arrived at my destination and hauled all my items into the house. My stuff is now all arrayed with their stuff…lol
Life is good!
I am wondering, do you ever just get so full of thanksgiving for the blessing of God that it has to be felt because there are no words to describe it? God's blessings are given freely and He wants you to delight yourself in every way. Isn't that tremendous!!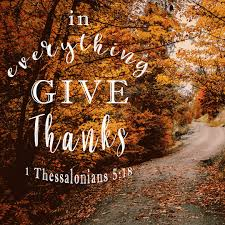 It's been a busy day and I am now comfortable and ready for an awesome cup of coffee!
I am excited to bless people with words in prayer!
Wishing you a Happy and Blessed July!
God Bless you with lots of good stuff!
Charmaine Willcock
Live Move Believe Ministries
From all of us at Live Move Believe Ministries – Happy July!
Pastors Mark & Dawn
Cole Bostwick