What Is the History of XOXO?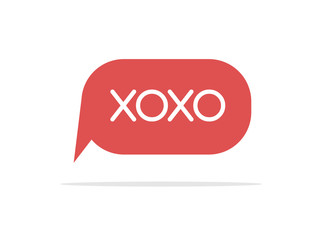 Have you wondered where XOXO (kisses & hugs) came from? Historians don't know exactly where XOXO came from, but there are plenty of theories out there.
One theory takes XOXO all the way back to the Middle Ages. Historians believe that since many people could not read or write, they would use the symbol 'X' to sign important documents, meant to represent sincerity, faith, and honesty. The signer then kissed the cross, as a display of their sworn oath.
Historians aren't sure when X and O came together to become XO, but one of the earliest documented instances of reading XOXO was in 1960. It's clear that, at some point, people put both of these symbols together, making them into the popular phrase we know today.
Whether you write I Love You or XO the importance of sharing the Love of Jesus should symbolize our heart attitudes.
Proverbs 3:3-4: Let love and faithfulness never leave you; bind them around your neck, write them on the tablet of your heart. Then you will win favor and a good name in the sight of God and man.
While writing XO as an expression of sincerity, faith, love or good friendship, it is a great reminder to share God's love.
"Beloved, let us love one another: for love is of God; and every one that loveth is born of God, and knoweth God. He that loveth not knoweth not God; for God is love" (1 John 4:7-8).
Paul prayed the Ephesians would get a greater revelation of God's love for them. He said, "For this cause I bow my knees unto the Father of our Lord Jesus Christ, of whom the whole family in heaven and earth is named, that He would grant you, according to the riches of his glory, to be strengthened with might by His Spirit in the inner man; that Christ may dwell in your hearts by faith; that ye, being rooted and grounded in love, may be able to comprehend with all saints what is the breadth, and length, and depth, and height; and to know the love of Christ, which passeth knowledge, that ye might be filled with all the fulness of God" (Eph. 3:14-19).
Experiencing God's love = fullness:
1 Corinthians 13:13 says, "And now abide faith, hope, love, these three; but the greatest of these is love".
Seek for a greater revelation of God's kind of love.