The "F" Word - Fear.
Fear can be a powerful emotion if we allow it to take root. It may feel like protection, keeping us from doing things that may cause us harm, but real damage comes from the inaction that fear enables.
How do we combat fear? With the Word!
"Do not be anxious about anything," the Bible tells us in the book of Philippians 4:6, "but in everything by prayer and supplication with thanksgiving let your requests be made known to God. And the peace of God, which surpasses all understanding, will guard your hearts and your minds in Christ Jesus."
Our instructions don't stop there. The chapter goes on to tell believers exactly what we should focus on. And it's not fear, terrorism, pandemics, illness, death or evil.
"Finally, brothers, whatever is true, whatever is honorable, whatever is just, whatever is pure, whatever is lovely, whatever is commendable, if there is any excellence, if there is anything worthy of praise, think about these things. What you have learned and received and heard and seen in me—practice these things, and the God of peace will be with you" (Philippians 4:8-9).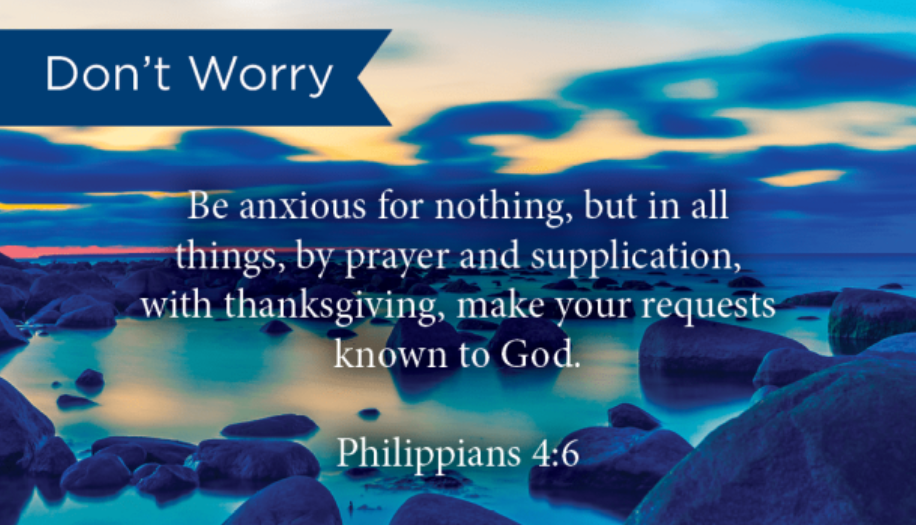 The first step to an anxiety-free mind is to give your life to Jesus Christ. Once you've taken that step, it's important to focus your thoughts on Jesus and the promises he gave you (John 14:2-3).
Plant seeds of life through positive talk. Speak God's Word over yourself daily! Magnify Jesus and keep your momentum Moving forward!